"Working with Datacate improves your overall sustainability."
"When you've done everything to reduce waste and improve energy efficiency, there's one more step you can take: demand the same from your vendors. Datacate is a certified Sacramento Area Sustainable Business and a two-time winner of the BERC Sustainable Business of the Year Award. Our business operates under an end-to-end model of waste reduction, energy recapture, and reuse/recycling. From automatic path-of-travel LED lighting, to heat exhaust recovery, to free e-recycling for our clients, Datacate is an acknowledged leader in green data center operation."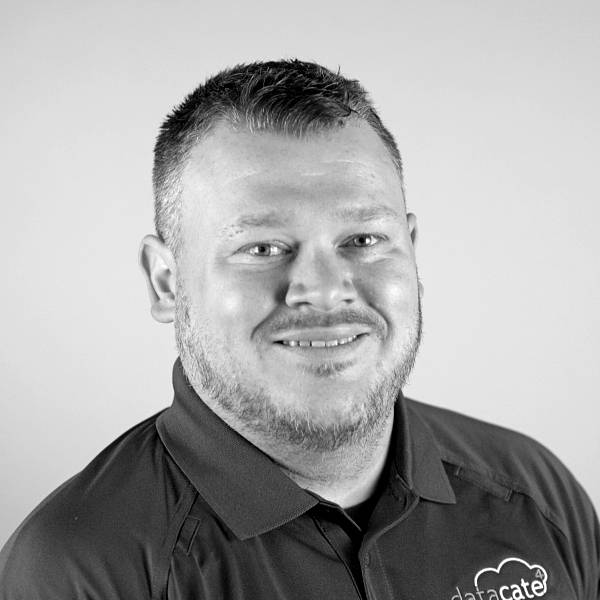 Chris James, CEO of Datacate
Datacate Keeps It Cool With Climate Wizard
Datacate partnered with the Sacramento Municipal Utility District (SMUD) in a pilot program to revolutionize data center cooling using ultra-efficient Climate Wizard air conditioning technology. An array of Climate Wizard Supercool units on our data center roof deliver prechilled air to our facility at a fraction of the cost associated with conventional air conditioning units.
SMUD received the 2017 Energy Innovator Award from the American Public Power Association for its work with Datacate on the Climate Wizard project. Datacate received 2018's BERC Sustainable Business of the Year Award for the project.
Sustainability Initiatives
Cooling: Datacenter
Cold containment aisles deliver chilled air exactly where it's needed
Climate Wizard Supercool pre-chilled input reduces conventional A/C usage by up to 90%
Baffling and sealing under the raised floor to prevent cold air leakage
1990s-era CRACs replaced with modern high-efficiency units
Sensor monitoring of input and exhaust temps throughout the data center
Computers & Networks
Upgraded legacy network core with more efficient equipment
Use ENERGY STAR computers & electronics where possible
Replaced spindle drive storage arrays with solid-state drives (SSDs)
Power down idle and decommissioned equipment
e-Recycling Program
Provided as a free service to customers
Repurpose or recycle old computers, monitors, and other electronics
Harnesses, plastics, and metal also recycled
Hard-drive degauss (bulk erasure) and destruction
Heating & Cooling: Office & Warehouse
Programmed thermostat with energy-efficient settings
Delivery of dissipated heat from the data center to office & warehouse
HVAC filters changes, system inspection, and maintenance regularly
Heat Island Reduction
Cool Roof coating to reflect solar heat
Incorporation of light colors in the exterior facade
Lighting
Replaced interior fluorescent lighting with LEDs
Replaced exterior floodlights with LEDs
Path-of-travel lighting in data center and office common areas minimizes lighting usage
Lights-out policy in unoccupied office spaces
Passive Thermal
Filled in unneeded windows to reduce thermal leakage
Replaced seals around windows
Installed darkening shades to cut down on solar heat in Summer
Installed ceiling insulation in warehouse
Sealed joints in concrete walls
Power Infrastructure & Delivery
Replaced 1990s-era facility transformers and UPS
Replaced 1990s-era facility backup generator
Standardized on 208V supply wherever possible
Travel Reduction
Pre-pandemic systems and policies to support work-from-home
Most managed IT support services delivered remotely
Located close to the light rail station
Carpooling supported (when deemed safe again)
On-site exercise area, lockers, shower
Waste Reduction
Office is paperless wherever possible
Reusable dishes and utensils instead of disposable serving ware
Filtered water on tap instead of bottled water
Drip-brewed coffee instead of single-use pods
Purchases made in bulk to reduce packaging
Water Usage: Interior
Installed high-efficiency toilets, faucets with flow regulators
High-efficiency dishwashing machine for serving ware
Inspect and maintain to prevent leaks and drips
Water Usage: Exterior
Upgraded to low-water landscaping and ground cover
Regular inspection and maintenance to prevent leaks
Low-flow drip irrigation wherever possible
Removed excessive shrubs and greenery
Reach out to us to get started.